Nowadays most cruise lines are focused on family vacations. That is why most cruise ships are provided with a well-developed infrastructure for entertaining children of any age. Some cruise lines not only offer significant discounts for those cruising with children but also serve an opportunity for absolutely free accommodation for a child accompanied by two adults.
At What Age Can Children Be Taken on a Cruise?
Every cruise line has its own rules concerning babies' accommodation on board (the children from 0 up to 24 months). As a rule, such babies are not allowed to be taken on long-term cruises exceeding 10-14 days, especially if we deal with transatlantic routes. If a baby is less than 1 y.o. there must not be two consequent days spent at the open sea. TUI Cruises, for instance, does not recommend taking children under 1 year old on cruises and yet does not prohibit it. Only the MSC cruise line does not have any limitations concerning the age of the children on board (and yet, it is not applied for all its routes). All the other cruise lines allow to take on cruises only those children who reached 6 months. AIDA cruise line allows booking only an oceanview or balcony cabin if you are accompanied by a child under 1 y.o., so there is no chance to choose an inside cabin in this case. In fact, the number of children under 1 y.o. is limited as there is a certain number of baby cots (playpens), bed linen, for the babies, and high chairs for feeding a baby in the restaurants or buffets on board.
Please pay attention, that if the age of a baby on board is limited by 6 months it is obligatory that he or she must reach this age by the moment of the cruise start. It won't be taken into account if the baby reaches this age for instance, on the second or the tenth day after the cruise starts. Speaking about babies the rules set up by most cruise lines are strict enough.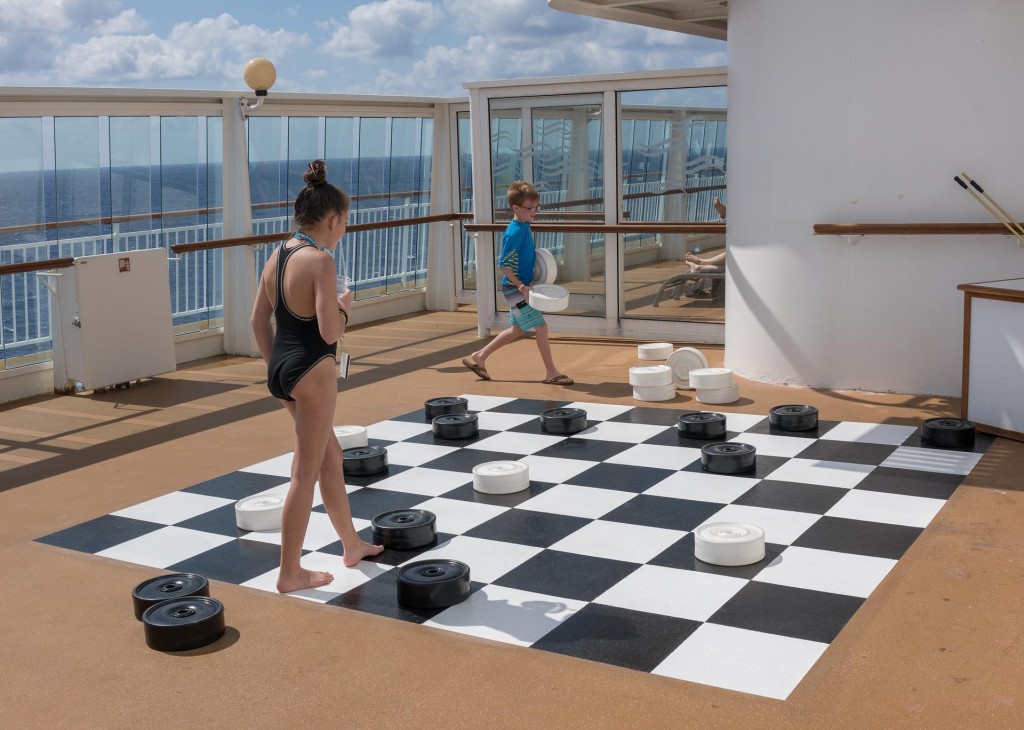 When Kids Sail Free
If a child is the third passenger in a cabin cruise lines make discounts as a rule. Costa and MSC cruise lines usually guarantee completely free accommodation for children or at least for some insignificant amount to be paid, whereas in the peak season (for instance, the Mediterranean in summer) children's accommodation must be paid in full. AIDA cruise line provides free accommodation for children up to 16 years old whereas youngsters up to 24 y.o. can count on discounts. TUI cruise line offers free accommodation for children from 2 up to 14 years old. Some cruise lines such as Royal Caribbean consider children to be the same passengers as adults and that is why their cruise should be paid at least 50 percent for.
It should be also noted that Special tariffs for children are applied only in the case when they cruise accompanied by two adults and use additional places in the cabin. If a child represents the 2nd passenger in the cabin the discount is not applied.
Entertaining Children on a Cruise
Cruise lines offer numerous ways to entertain their little passengers suiting any taste. For instance, the Disney cruise line is fully focused on family vacations. Traveling on its cruise ships represents real heaven for children. They are entertained by Disney cartoon heroes and some clubs for children of all age categories are available onboard. Colorful professional show programs are regularly organized as well. There are no casinos on such cruise ships and smoking is allowed only in a specially designated area. And yet, there is only one thing: the prices for the cruises with the Disney cruise line are of the premium category.
There are very good areas for children on Royal Caribbean cruise ships (Liberty, Freedom, Independence) and on Oasis-class ships as well as NCI Gateway and Breakway.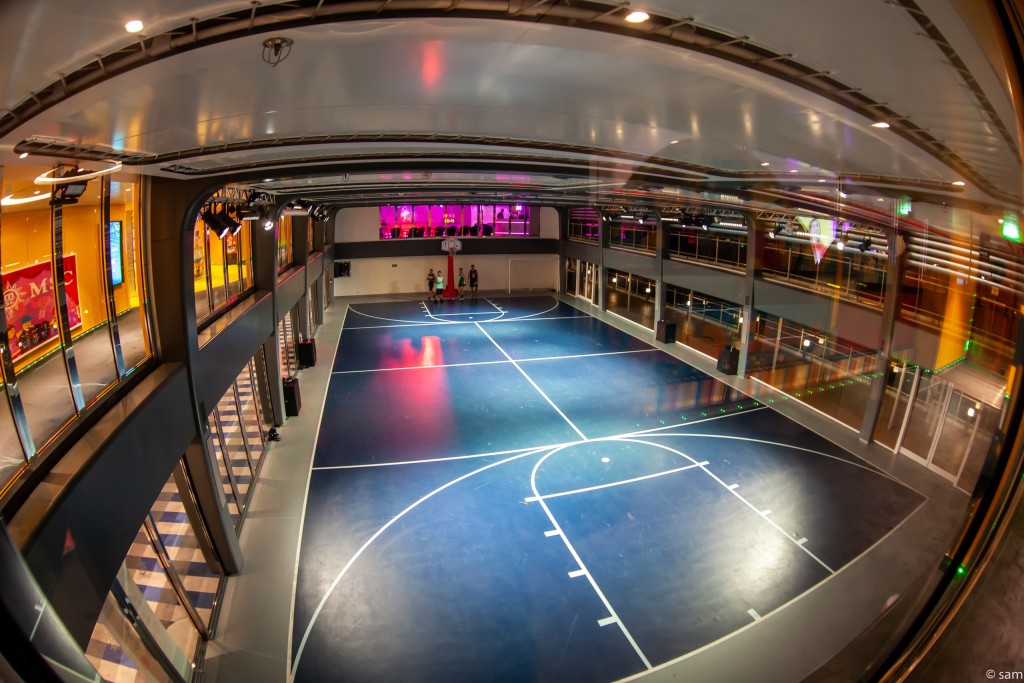 Kids Clubs on Cruise Ships
No matter what company you choose for your cruise trip, you always have an opportunity to enroll your child in a children's club. Children under 3 years old have to be always accompanied during the cruise. Sometimes if a child can already do without diapers he or she can be taken to a children's club without any adult's supervision starting from 2 years old (on Carnival Cruise Line, for instance). There are children's swimming pools, playgrounds, kids slot machines, aquaparks, game consoles, and many other interesting things for the little passengers on cruise ships. Some cruise lines can offer you the option of hiring a babysitter on the cruise. Such services are chargeable.
Children's Food on Cruise
Cruise ships buffets always offer something suiting your children, for instance, boiled rice or mashed potatoes, steam cutlets, baked fish, and fresh fruits at option. Boiled eggs, yogurts, cereals, and flakes are served for breakfast. There is a special kids menu for breakfast and dinner for the children from 6 up to 12 years old in the main restaurants (cheese pasta, french fries, chicken, pizza, sandwiches, and desserts). Children's chairs are available. You may ask for a waiter to warm up the baby food. Traveling on MSC ships you can ask for a heating device for baby bottles to be brought to your cabin. Please pay attention that cereals are not served for breakfast in the restaurants on the ships operated by the Costa cruise line. The ships of such cruise lines as MSC, Costa, Carnival, and Princess offer baby food whereas NCL and Royal can not offer such type of special food for babies.
What to Bring on a Cruise when Travelling with a Child
We recommend that you should take with you all the necessary things for your child from home such as diapers, disposable underpads, baby food, a night chair, a medicine box, etc. You can buy something while in a port. For instance, diapers are not available on the ships of the Costa cruise line. Traveling with your child you should also take his or her favorite toy and the book, the baby carriage will be useful as well to prevent yourself from constantly carrying your child in your hands. In a word, you should take everything that you consider to be useful in your cruise trip because it is you who knows your child better.