Dozens of itineraries to Norwegian Fjords are offered for the summer season. How to choose the best one? What ports of call are worth a visit, and what ports aren't?

Not all the cruise ships enter the fjords directly, many of them just follow the coast of Norway. Meanwhile, the passage of a cruise ship along a fjord is the main reason why people buy such cruises. If you don't manage to choose the right itinerary you will be at risk of not seeing numerous natural beauties. Some cruise itineraries are announced as "Norwegian Fjords cruises" by cruise lines, and yet they can rather be called "cruises to Norwegian cities".
This article will touch upon all the details of selecting a cruise to the Norwegian Fjords. Having reviewed it you will be able to find your ideal cruise.
The Best Season for Norwegian Fjords Cruise
2 main seasons are distinguished: May-September and October-March. The second variant is aimed at searching for winter fairytale and northern lights in the Norwegian North. There are few cruises offered during this period whereas prices for them are often high.
If you want to see fjords, breathtaking mountain views, glaciers and waterfalls, May-September is the best season to do it. During this period, the concentration of cruise ships is significant in Norway. The highest prices for cruises are predictably in July and August, as it is considered the warmest season. And yet, it should be taken into account that Northern nature is not stable and is changeable. Rainy and cold weather can catch you these months.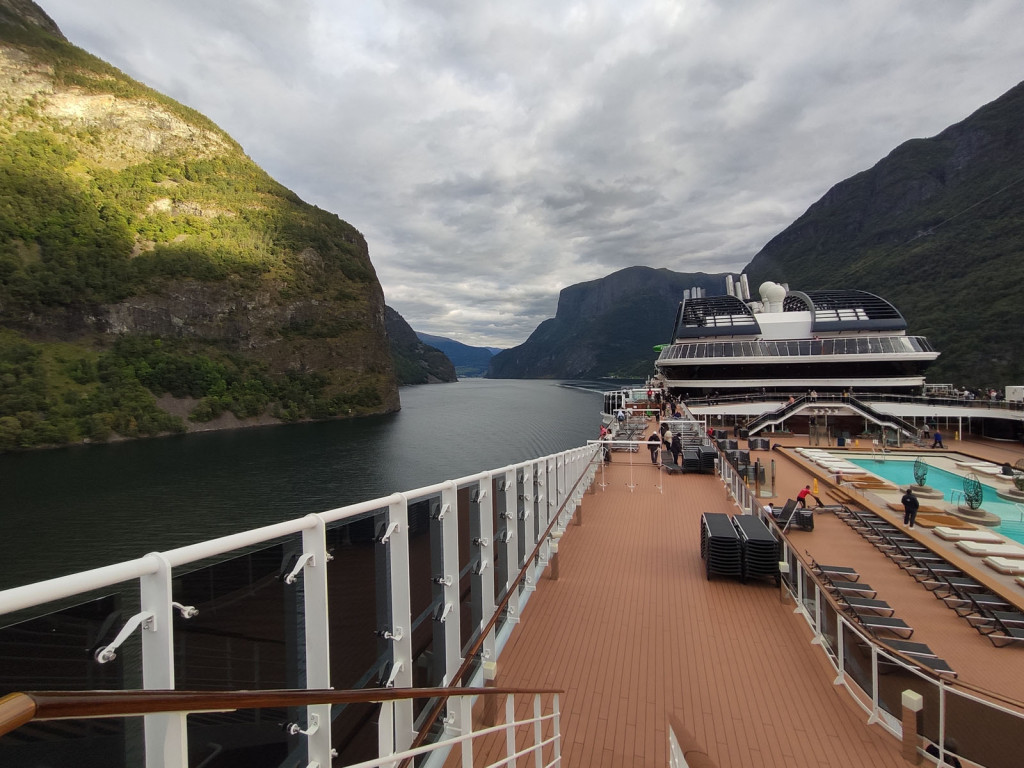 May and September cruises are often significantly cheaper (especially the last-minute offers). Going on a cruise at the beginning of May is really too early and we do not recommend that you buy a cruise with a date of departure earlier than 15-20 of May. And yet, starting from 15-20 of May and up to the first part of June it is possible to buy a cruise for a low price, meanwhile the weather is usually satisfactory: waterfalls are splendid, gardens are in bloom, leaves on the trees are bright. The only disadvantage is that during this period, some mountain roads and passes can be closed, thus some excursions can be unavailable.
Another good variant in terms of both the cruise price and weather conditions is the end of August - September. Waterfalls are not that full-flowing, and yet, all the roads are open. The air temperatures in August and September are not significantly different, sometimes, vice versa, September is even drier than August.
Types of Fjords Itineraries
There are several types of main itineraries:
across southern cities (7 nights)
across southern fjords (7 nights)
South + North of the country (to Nordkapp Cape or Spitsbergen, 11-14 nights)
Sometimes rare variants are available: only the North of Norway + Spitsbergen or Fjords + Iceland.
Cruise Ports of Norwegian Fjords
Now we are moving on to the most important issue. What ports of call the cruise itinerary must contain if we are speaking about an ideal cruise to Fjords?
To do it, we divided all the ports that we know into several groups. You should take a cruise you liked most of all and analyze what group contains the ports included in its itinerary: nature beauties, or city sites. Our classification will let you know whether there is a suitable infrastructure there or guides as well.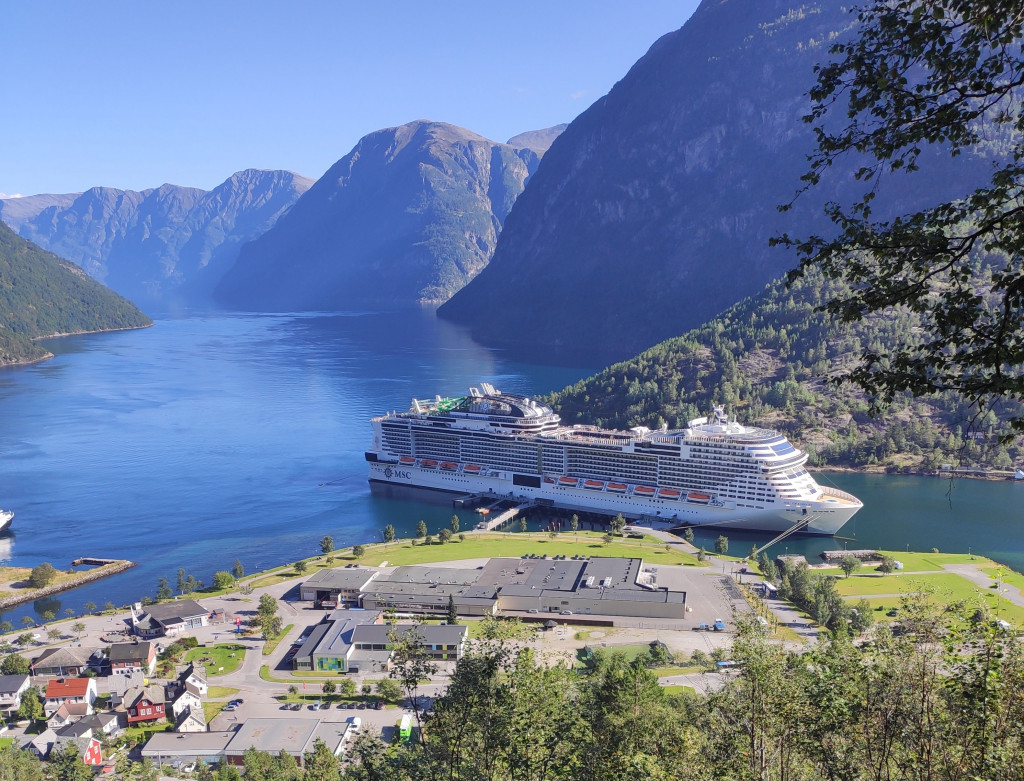 Group 1
Port "gems" include a passage directly along a fjord and interesting destinations in a port itself:
Flåm
Eidfjord
Geiranger
Olden
Skjolden
Åndalsnes
In our opinion, if a weekly cruise includes 2 ports in its itinerary mentioned above this cruise can be considered excellent. More than two above-mentioned cruise ports can be hardly found in the itinerary of a weekly cruise. If you nevertheless manage to find such a rare variant you should buy it without any hesitation!
If there is only one cruise port from those mentioned above in your itinerary it is not bad as well if the price of the cruise is attractive. Such a cruise must not cost too much.
If there are no cruise ports from the first group in your cruise itinerary whereas your goal is to visit Norwegian fjords, you should think twice, whether you need it or not.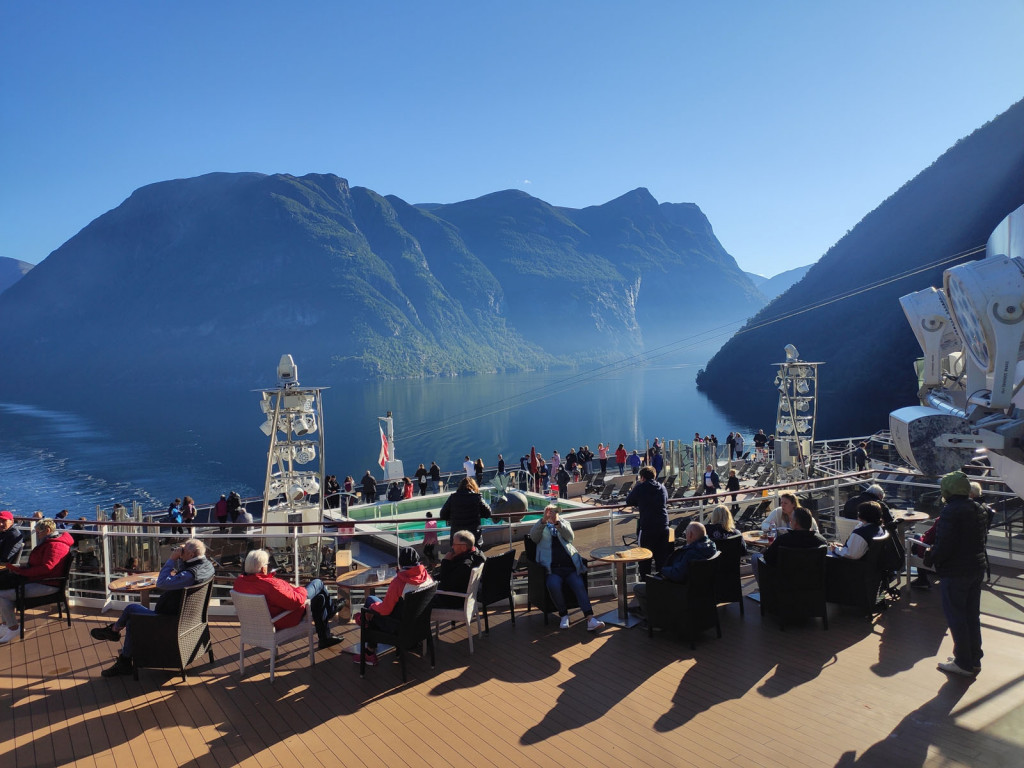 Group 2
We included in this group those ports where there are both the cities themselves and the nearby natural beauties of interest. For instance, there can be a fjord in close proximity, but the cruise ship itself does not enter it so you will have to buy a separate excursion or a boat trip to look at it. You will spend an amazing time both having stayed in cities and exploring their outskirts when visiting such cruise ports.
They are as follows:
Bergen
Stavanger
Ålesund
Molde
Hellesylt
Group 3
There are new ports in Norway where there is almost no infrastructure, so it is not clear what to do there without having any excursion bought on board. And yet, the places are beautiful there. The following cruise ports can be attributed to this category:
Group 4
The ports located in the north of the country are included in this group:
Spitzbergen
Leknes/Lofoten
Honningsvåg/Nordkapp
Tromsø
All of them are located in the northern part of the country and are attractive due to their natural sites. But they are not included in the southern (the most popular) itineraries. That is why you should not expect them to be on your cruise itinerary, and yet, if nevertheless they are included, the cruise will benefit from it.
Group 5
This group contains the city ports where the main sight is the city itself, whereas natural beauties are secondary or remotely located.
Oslo,
Kristiansand,
Haugesund,
Trondheim,
Alta,
Bodø,
Narvik,
Fredrikstad
Here you will spend your time visiting city sites, such as museums, parks, promenades, souvenir shops, etc.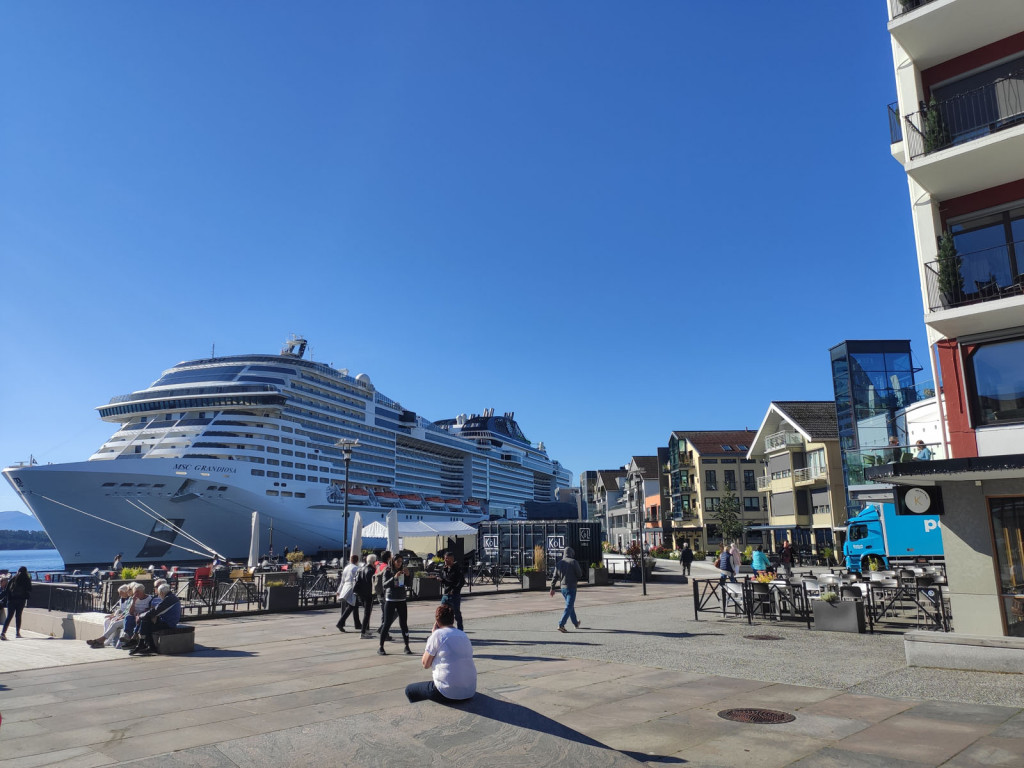 What Does an Ideal Fjords Itinerary Look Like?
Well, a good itinerary must include at least 2 port gems from the list (group 1), as well as 2 ports from the list with remarkable natural beauties (group 2) and a minimal number of ports from the list of Group 5.
It is fair for more long-term itineraries lasting 9-14 days. Thus you can hardly manage to find a 7-day cruise trip meeting these conditions (and yet if you nevertheless manage to find it buy it immediately). That is why requirements applied for 7-day cruises are simpler and the main condition will be that the cruise itinerary should include 2 ports from Group 1 or at least one port from Group 2.
Norwegian Ports Infrastructure
The main peculiarity of most Norwegian ports is the lack of a well-developed public transport system and the services rendered by private guides or other persons concerned.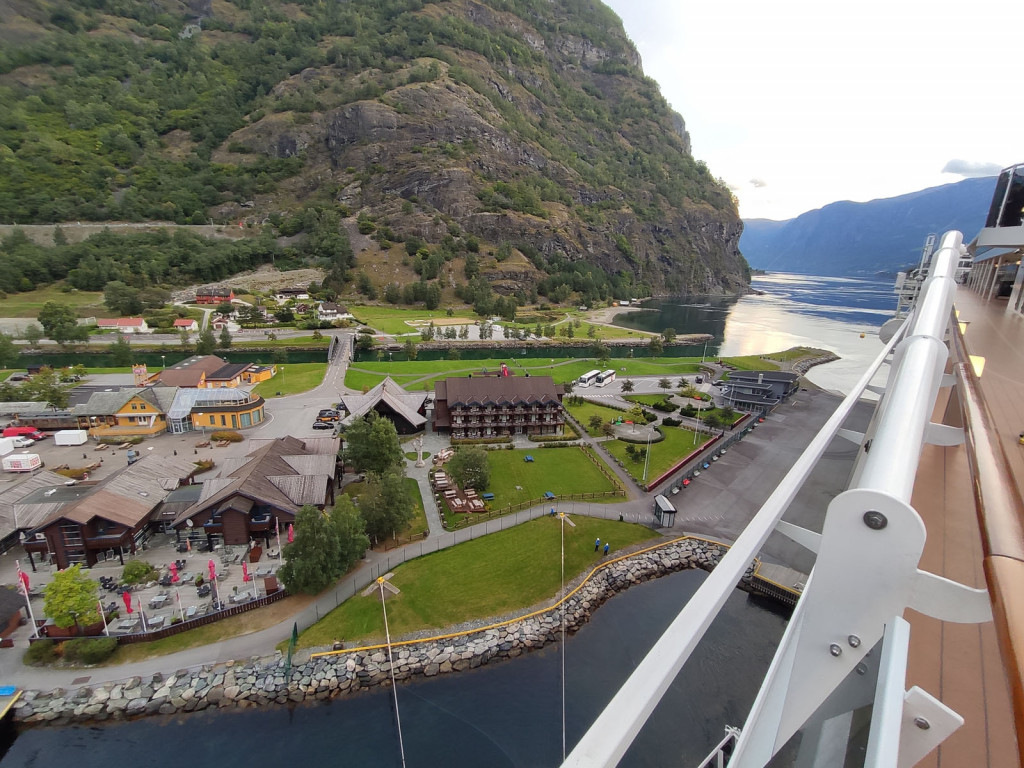 You should either spend money on an official excursion (they are expensive in this region) or search for any possible variants in advance, including, for instance, the necessity of booking only one taxi available in a village beforehand. Very often, a car rental represents the only reasonable variant in terms of price and availability.
Well-developed cruise ports in terms of services for tourists are as follows:
Bergen
Stavanger
Flåm
Geiranger
Åndalsnes
Oslo
The rest of them are so-so… When visiting port cities enumerated in Group 5 you can just walk around.