You feel comfortable and pleasant on a cruise trip not only due to a special atmosphere provided for you by the cruise line but also as a result of your accommodation conditions. This article will get you acquainted with such a notion as a "guaranteed cabin" which means that a cruise line guarantees you at least the cabin category that you have chosen or even higher (upgraded) if you are lucky. Depending on the various booking systems and languages used, guaranteed cabins can be indicated as Guar, Flex, Guarantee, Vario, Glückskabine, Fortuna, etc.
Isn't it pleasant to get a balcony cabin for instance instead of the inside one you've initially booked? And yet, you should always be ready to get what you've booked. A cabin number can be assigned at any time after your booking has been carried out or even at the moment of the embarkation. Let us consider the advantages and disadvantages of booking such a category of cruise ship cabins as guaranteed cabins.
Guaranteed Cabins Disadvantages
A cabin allocated to you can be located inconveniently for you, for instance, near a laundry room or a karaoke bar, especially in the case you prefer traveling in a definite part of a cruise ship (in the middle or abaft for example). Besides, such a cabin can be located in that part of the ship where only the most enduring passengers will not suffer from seasickness. In a word, booking a guaranteed cabin is worth it in case you agree that the cruise line will select the location of your cabin itself.
Materials to the topic: How to choose a cabin on the cruise ship
Guaranteed Cabins Advantages
You are likely to get a free upgrade. And yet, it is not certain that an inside cabin would be upgraded to an oceanview cabin or that you will get a higher category of the cabin instead of the lower one. To put it simply, you can just get an inside category cabin located in the best part of the cruise ship.
For example, speaking about MSC Fantasia cruise ship, only one-fifth of their cabins are inside or have a window whereas 80 percent of them belong to the balcony cabin category. Thus, during the low season when cruise ships are not fully booked the chance to get a lucky upgrade from an inside cabin to a balcony cabin is comparatively high. Whereas it is almost impossible to get such an upgrade when booking an old Antares Experience(ex-Costa NeoRomantica) ship where the number of balcony cabins amounts only to 20 percent of the total number of cabins.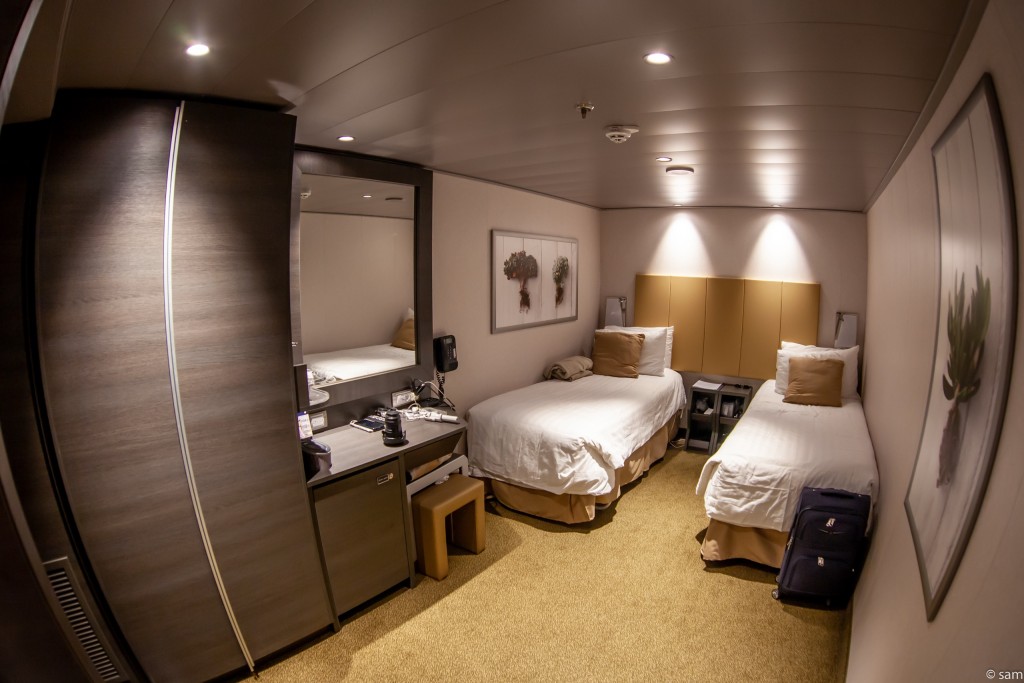 The Cases When It Is not Worth Selecting a Guaranteed Cabin
It is not recommended to choose guaranteed cabins if you are going on a cruise accompanied by other people and counting on getting the cabins located close to each other. It is completely impossible to guarantee that your cabins would be located nearby, moreover, the chances that they would be located on the same deck are low as well.
Of course, most of us hope to get upgraded accommodation but what are the chances to get it in reality? A cruise line takes this step if the cabins of the category you had booked are already sold or if the cruise ship has not been filled yet and there is a need to sell more cabins. It is a well-known fact that it is easier to sell what is cheaper. That is why before booking a guaranteed cabin you should weigh up all the pros and cons as it's better to have a hen today than an egg tomorrow, according to the popular proverb.