To watch your cruise ship disappear into the sea with all your belongings and documents on board is a nightmare for every traveler. You are likely to have seen passengers running along the cruise ship's ladder right before the cruise ship's departure as a result of being late while other passengers who have already been on board are mocking them. However, not everyone is so lucky. Mistakes may happen even if you have planned everything carefully. In case you turned out to be still far from your port of call while your cruise ship is sailing it is not the end of the world so far.
This article will give you some pieces of advice on how not to be late for your ship and what to do if it has already happened.
Note: whether your cruise ship waits for the late passengers or not depends on a number of factors including the port schedule, quantity of passengers who are late, and even the captain's mood. The procedures of interaction with the latecomers differ on different cruise ships.
How to Avoid Being Late for Your Cruise Ship?
There are some general hacks that we will go into detail about.
Take into account the change of time zones.
Being on a cruise you should not neglect the time difference. Follow the announcements on board and read the cruise newspaper to be informed when to turn your clock back or forward. It happens almost every night on some itineraries and it is easy to get confused. The cruise ship time and the local time may differ as well. Make sure that you know exactly when you have to return to your cruise ship (it is better to write it down or take the cruise newspaper with you) besides, it is very important to check what arrival time is meant (local time or the cruise ship time if they differ). Don't forget to keep track of time regularly watching your clock when ashore. It is especially difficult if you have preliminarily ordered too much Pina Colada. Set the alarm on your telephone to know exactly the time when you should start moving toward the port.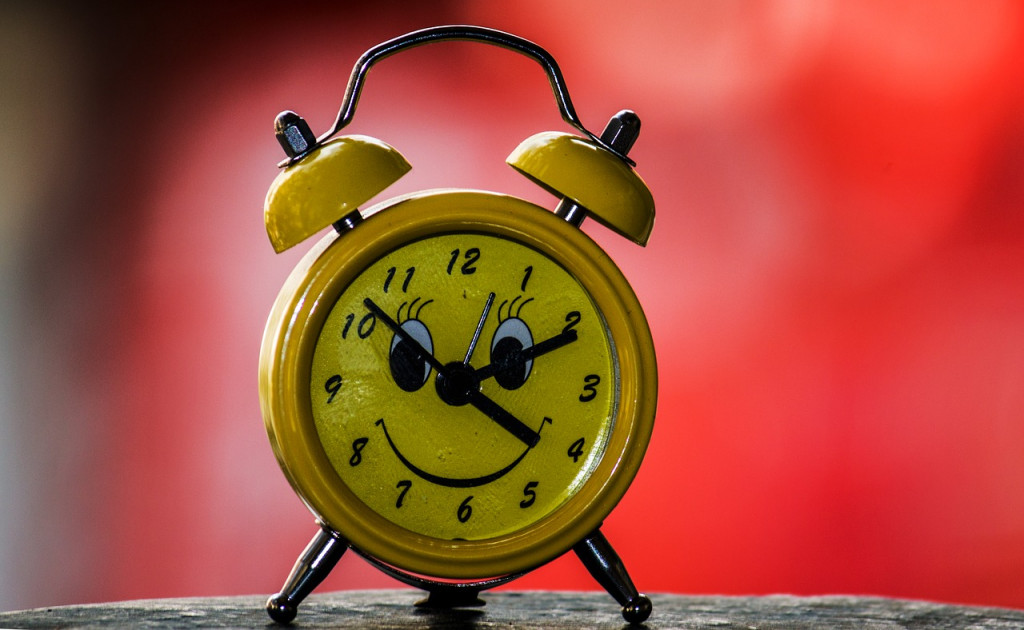 Choose shore excursions carefully
If you are late for your cruise ship because of an excursion ordered onboard the ship will wait for you or your costs incurred as a result of transportation to the next port of call will be covered. If you order a private excursion and are late as a result of which it still does not mean that the ship would leave the port without you. It depends on the number of passengers who are late too, and yet, there are no guarantees that your cruise ship would not leave without you. If you decide to take advantage of the third-party offer you should plan your time with a significant reserve in case of traffic jams and other unexpected situations. Ensure that your guide is punctual and set the goal to return on board an hour or two in advance rather than some minutes before the cruise ship's departure when all the passengers have been already on board.
Be Prepared
We hope that you will never face an unpleasant situation when you miss your cruise ship and yet it is always better safe than sorry. That is why it is useful to read the information given below.
Keep all the necessary important information
Leaving your cruise ship on arrival at the port of call you should take with you a copy of your passport, credit card, and driver's license and write down the telephone of your cruise ship, the port agent (it can be found in the daily newspaper that is brought every day to your cabin), and service department of the cruise line. In addition, you have to know the phone numbers and the address of your country's Embassy in the city you are visiting. Contacts of your travel agent and your insurance company's hotline information can be useful as well. You should keep this information in your wallet or in the bag which you are unlikely to lose. It will be of immense help if you are suddenly late back for your cruise ship.
What to Do if You are Late for Your Cruise Ship
If an unpleasant situation happened and your cruise ship left the port without you the following steps should be taken.
Find a port agent
Most cruise lines have their cruise agents in all the ports of call, so they will help you if you are late for your cruise ship. Very often, members of the crew give the necessities of latecomers such as passports, mobile phones, and medicine to port agents. Besides, they can help you to contact your cruise ship and advise you of the next steps.
Make phone calls
Take the list of contacts that we have already mentioned above and contact your cruise ship first to inform them where you currently are and in what port of call you are going to catch up with your ship. Then, it is worth contacting the customer support service of your cruise line or your travel agent, informing them about what happened to you, and consulting whether they can help you to book accommodation and transport. In case you do not have your passport, can not contact your cruise ship, and do not speak the language of the country where you missed your ship to ask for help you should call the Embassy or show its address to a taxi driver for him to take you there (during its working hours, of course). Embassy personnel will help you to take subsequent steps and contact those who can deliver you to your cruise ship or take you home.
Organizing your trip to the next port of call
If you miss your cruise ship you will have to decide whether to catch it up in one of the next ports of call in your itinerary or go home. Your cruise line, travel agent, or insurance company will help you to adjust your plans, moreover, you can do it yourself. In the latter case, you will have to bear all the expenses yourself; a credit card will be useful in this case if it has not been left on board, of course. Besides, that is why we recommend that you always have a photocopy of your passport with you.
Take care of your belongings
If you take a decision to return home rather than catch up with your cruise ship in the next port of call you should remember that your personal belongings have been still on board. The cruise line will be able to send it to you but it will cost you a pretty penny.
Trying to relax
Even if you find yourself in a tricky situation remember that you have been still on your vacation. If you still have free time after you have found out what to do, we recommend that you spend it with the benefit of discovering tourist attractions located nearby and tasting local cuisine. Do you have to stay in port for a night? It is not a problem as well because you will have a chance to experience the local nightlife. When on board you won't have an opportunity to do it for sure.