Dubai cruise port is considered one of the largest and the most popular cruise ports in the world in terms of passenger traffic. It is not surprising as Dubai represents the jewel of the Middle East attracting tourists with its unique beauty, breathtaking shopping, the tallest skyscrapers, and numerous holiday entertainments that you could only imagine.
You can not call yourself a real traveler if you have not been at least once to Dubai, the city of thousand and one nights, the city that respects traditions but is still constantly changing. Looking at modern Dubai, it is hard to believe that only 50-60 years ago it represented a modest settlement, a small desert outpost that rapidly grew into the dream city being today synonymous to luxury lifestyle and dolce vita. It is true that those who visited Dubai just 7-10 years ago can not be completely sure that they still know it well as the city is constantly developing and does not currently look like it used to be. Isn't it a good reason to return to Dubai regularly to be aware of the changes occurring to it? The best way to do it is to include this magic and flamboyant city in your cruise itinerary from time to time.
Where Cruise Ships Dock in Dubai
There are two main cruise terminals in Dubai, Dubai Cruise Terminal and the recently built Dubai Harbor Cruise Terminal.
Dubai Cruise Terminal (Port Rashid)
On their arrival in Dubai, cruise ships can dock at Port Rashid which contains as many as 5 terminals intended both for cruise ships (3 terminals) and cargo vessels. It is located close to the old quarter where such areas as Karama, Bur Dubai, and Rasidiya are. Dubai cruise port has all the facilities required for the tourists so they could feel comfortable (cafes, free Internet, business center, currency exchange office, etc). The port is so large that it can receive over 25 000 passengers simultaneously. You can find more information here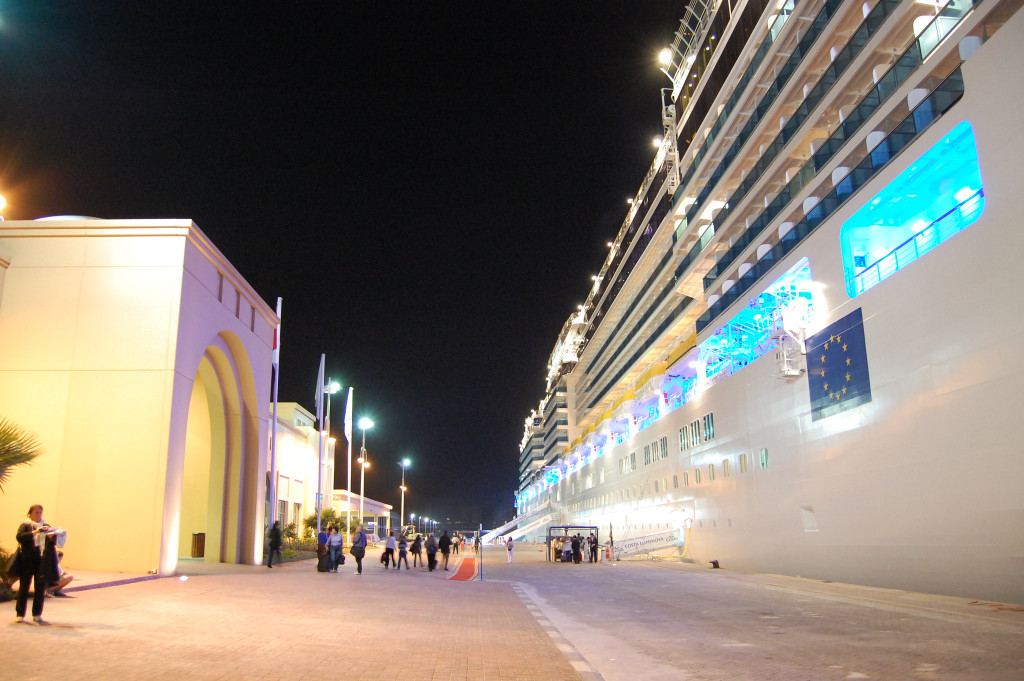 Photo: Luca Mauri License - CC BY-NC-ND 2.0


Dubai Harbor Cruise Terminal
Dubai Harbor Cruise Terminal was built in 2020. It is located between Dubai Marina, Palm Jumeirah, and Bluewaters Island. This cruise terminal was constructed exclusively for cruise ships belonging to Carnival Corporation Cruise lines (AIDA, Costa, Seabourn, Princess, Holland America, and others). This modern terminal is distinguished by outstanding comfort offering tourists free Wi-Fi, Duty-Free, Meet & Greet Lobby, VIP area, etc. For more information please consult here
How to Get from Dubai Airport to Dubai Cruise Ports?
There are two international airports in Dubai, Dubai International Airport (DXB) and Al Maktoum International Airport (DWC). If your flight arrives at the international airport of Abu Dhabi, the neighboring city, you can use regular free airport shuttles departing from the Abu Dhabi international airport to Dubai. For more information, you can consult here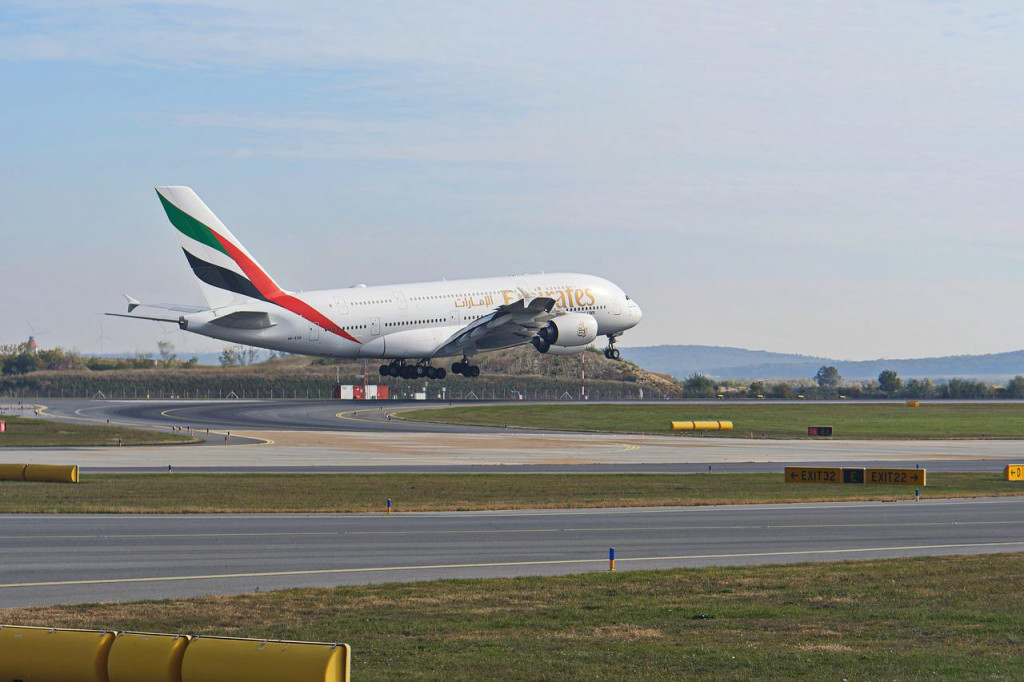 The best way to get to one of the cruise terminals from both Dubai airports is by taxi. The thing is that you are not allowed to walk through the territory of the cruise ports and even if you get to the entrance of the terminal you will still have to use a taxi service or a bus shuttle to get to your cruise ship. That is why it makes sense to grab a taxi immediately on your arrival at the airport that will save you time and nerves (the cost is about 30 EUR depending on the port and the terminal you need).
You can also go by metro from one of the Dubai airports to the Downtown (Burj Khalifa) which will cost you approximately 8 AED (2 EUR) and there you can grab a taxi to get to the required port. This combined way will be more money-saving and not that time-wasting.
Another way to get to one of the cruise ports is through airport bus shuttles which depart regularly and stop at the bus stations Ibn Battuta (F55 bus route) and Satwa (F55A bus route). After that, you get to one of the cruise terminals by taxi (the cost will amount to 10-15 EUR).
If the airport of your arrival is in Abu Dhabi please consult theese detailed instructions.

What to Visit During Your Stay in Dubai?
It is impossible to visit all the famous city sites within your comparatively short stay in Dubai. Here is a short list of its main and the most remarkable city attractions.
Burj Khalifa is the name almost everyone knows. It is the tallest building in the world and can be called a contemporary wonder of the world. The main hallmark of Dubai is almost 830 meters (it is not that easy to imagine a building that is almost a kilometer tall!). To avoid long lines you can buy an "At the Top" ticket and enjoy a marvelous view from the observation deck. Having left the building you can find yourself in an amazing Burj Park with fountains and picturesque gardens. Burj Khalifa is worth visiting in the evening when it becomes dark. You can easily do it during your overnight stay but you should make the reservation for a definite hour in advance. For more details please see here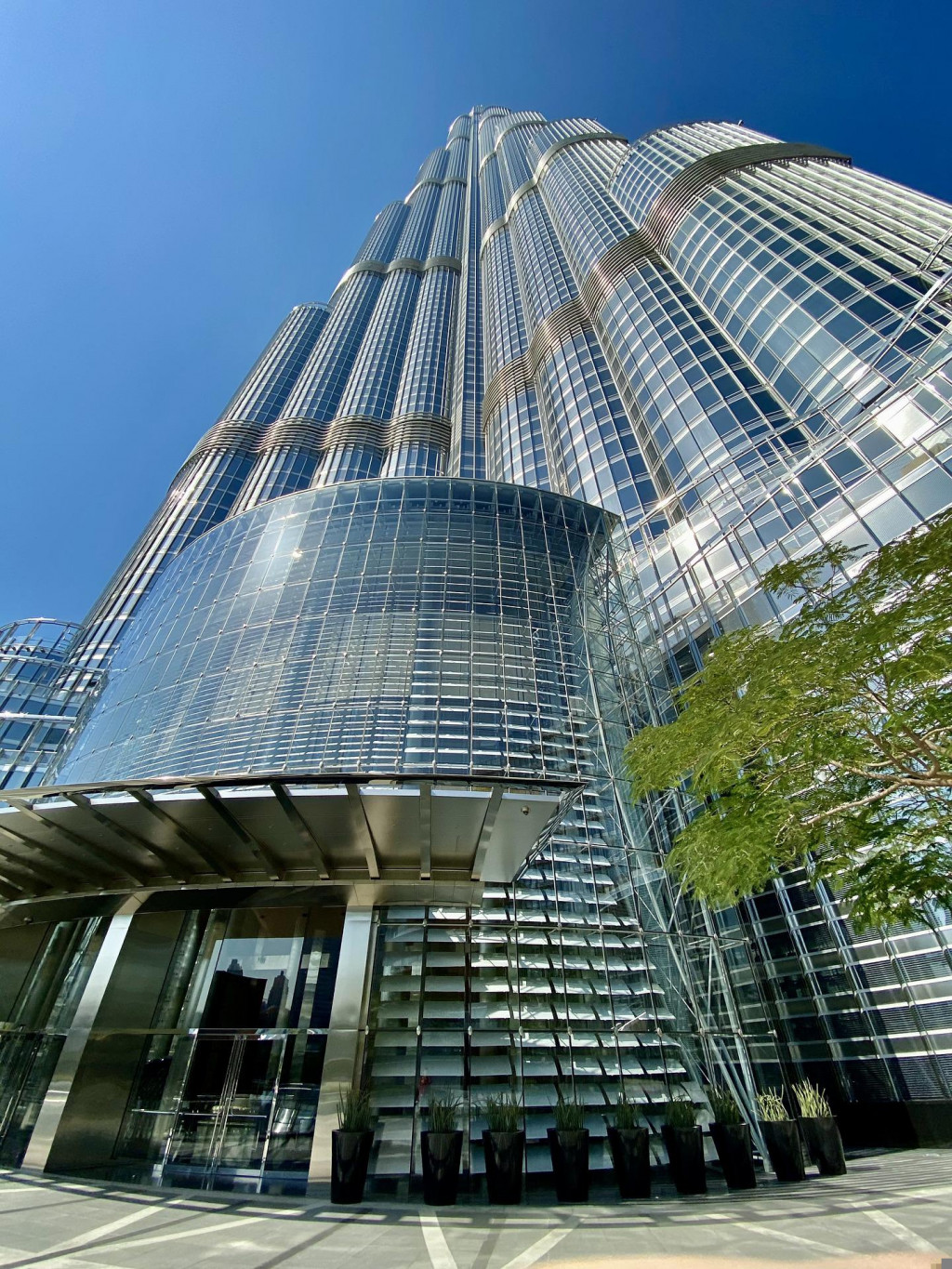 Dubai Aquarium is another man-made tourist attraction in Dubai. It is located on the ground floor of the Dubai Mall and has up to 140 underwater species. Its glass three-meter-high tunnel can amaze everyone because being inside it you are surrounded by numerous sea inhabitants and feel like you are on the bottom of the deep blue sea. Children will especially appreciate this exciting experience!
Old Dubai with its authentic atmosphere is worth visiting as well. Undoubtedly, Dubai is a modern rapidly developing city, and yet walking along old streets in the Al Fahidi Quarter can help you better feel the real historical spirit of it full of contrasts where old strict traditions exist alongside outstanding technical progress and higher standard of living.
Deira represents a part of the Old City and is a special colorful place where famous eastern markets are located. They are full of tourists and shoppers all day long. There, you can buy traditional gold jewelry, spices, and beautiful souvenirs. It is really difficult to resist the temptation to buy something, no one will leave this special place without a purchase!
If you are tired of Dubai's sweltering heat you can cool down by going shopping at the comfortable huge and air-conditioned Mall of Emirates (located in the Al Barsha area) where you can even go skiing at the ski slope located inside. Dubai Mall is another not less popular place for shopping and entertainment. It can be found in the city Downtown, at Sheikh Zayed road, next to Burj Khalifa. Both shopping centers are conveniently located not far from the metro stations and the bus stops.
Dubai Creek represents a natural salt-water inlet separating the old and the modern cities. Traditionally it was always crossed with Abras, small wooden boats. Today people still often use this means of transportation to avoid traffic jams, whereas tourists like them as a kind of entertainment that in addition costs cheaper than cheap (less than one euro).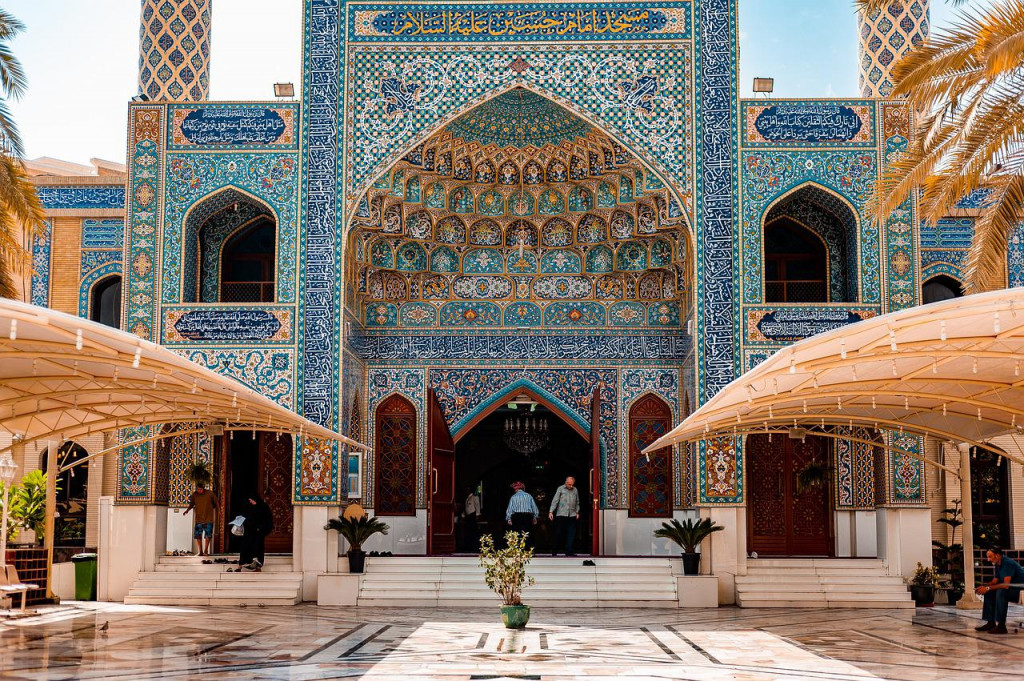 Miracle Gardens will add more colors to your already amazing trip. It is the largest flower garden in the world that occupies a territory of more than 70 000 square meters and has more than 150 million flowers some of which form quaint miraculous huge sculptures spreading sweet pleasant smells. It is a real fairytale that for a couple of hours can come true!
Jumeirah Mosque is the most beautiful mosque in Dubai looking as if it was carved from ivory. This masterpiece represents a clear example of Islamic architectural style and is an exact copy of the famous Al-Azhar Mosque located in Cairo but eight times smaller. Visitors are allowed to enter for excursions every day except Friday (the special sacred day for all Muslims). It is located on Jumeirah Road.
Of course, the list of tourist attractions of the city of Dubai is far from being completed as it is impossible to enumerate all of them in one comparatively short review.
Where to Swim in Dubai Cruise Port and Nearby?
Beaches in Dubai deserve special attention as they are well equipped, patrolled by lifeguards, sheltered, and have clean turquoise tranquil water and fluffy white sand. All of them are man-made and very well groomed; they are distinguished by their outstanding comfort and cleanliness. Visiting one of them while staying in Dubai is a must!
Jumeirah Beach with a fantastic view of Burj-Al-Arab (the most luxurious and worldwide famous seven-star hotel) is conveniently located in the popular Jumeirah district. The beach was created for Jumeirah Beach Residence, anyway, most of its parts are open for everyone.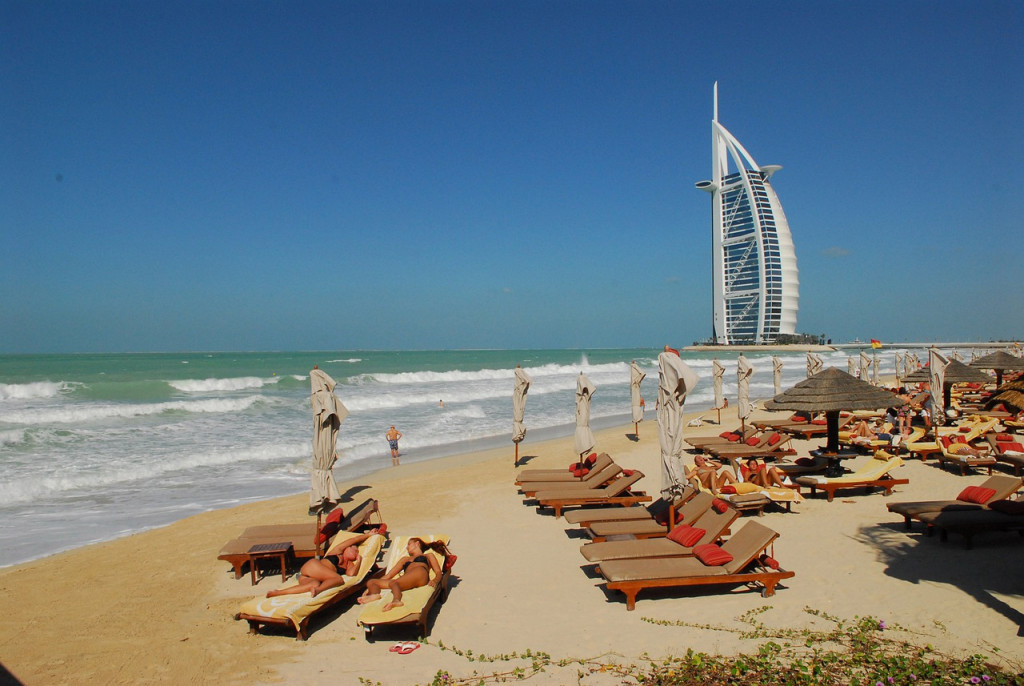 La Mer Beach is another popular beach well-equipped and contains all the facilities required for an active pastime (various types of water sports).
Umm Suqeim Beach is a special and unique beach located on the peninsula where the amazing Burj-Al-Arab can be found. It is open 24 hours a day which means that you can easily swim at night as it is lighted. There is also Kite Beach representing the part of Umm Suqeim Beach where kitesurfers can enjoy their leisure time 'flying'. Besides, if you spend some minutes you can easily get to the Wild Wadi Waterpark with numerous water slides and other popular water entertainment.
The good news is that to get to most of the most popular and beautiful Dubai beaches you won't have to pay any entrance fee.
Hacks for Tourists Visiting Dubai Cruise Port
Although a taxi is not that cheap in case you are traveling from one of the airports to the cruise port it is better to use taxi services as it can be a problem to go on foot from the nearest metro station to the port. Although it seems that the gates of the port are near you can walk for some 30 minutes without seeing any pedestrian crossroads. So, your walk under the burning sun to the cruise port can become exhausting and unpleasant besides it is not allowed to walk on the territory of the port on foot and you will still have to take a taxi to get to your cruise ship. We recommend that you should spend your precious time on other more pleasant things which are numerous in Dubai.
A taxi colored completely pink or having a pink roof is intended only for women. Their drivers are women as well.
Taking a taxi you should insist on switching on a taxi meter (as a rule it will cost you less than if an 'enterprising' driver would announce a fixed price). Besides, you should know that when a taxi departs from the airport or cruise port you will always have to pay a surcharge amounting to 20 AED.
In case your flight from Dubai is late in the evening or at night whereas you have to leave your cruise ship during the first half of that day we recommend that you do the following. Take a taxi to the airport of your departure, leave your luggage at the luggage storage area located there at the arrival hall and explore the city using public transport. Don't forget to plan your time with the reserve.
In the UAE you are not allowed to pay cash using public transport. If you plan to use the bus or metro you will have to buy the so-called Nol Ticket which can be purchased at any of the public transport stops.
If you are going to use the metro you should know that it is open on Fridays from 10 in the morning.