Stockholm is the most popular cruise port included in almost all the North-European cruise itineraries. It is not surprising as it is spread around dozens of cozy and picturesque islands and islets. Due to its exceptional uniqueness, Stockholm is rightfully considered the capital of entire Scandinavia. So, let us explore this "Northern star" with Cruise Panda!

Where Do Cruise Ships Dock in Stockholm?
There are two main cruise passenger terminals in the capital of Sweden, Stadsgården, and Frihamnen. The first one is much closer to the Old Town, Gamla Stan (you can easily reach it on foot, as the distance is 2.5 km) whereas the second one lies much farther from the historical part of the city and you will have to use public transport to get there.
There are direct bus routes connecting Gamla Stan and Frihamnen, which are No.1 and No.76. The bus stops are marked with the large letter "i" on their roofs. The tickets can be bought using ticket machines. Please pay attention that cash is not received. You can also purchase the Stockholm card to save money (you will find more information below). The buses run approximately every 10 minutes. Route No.1 can take you to the Stockholm Cityterminalen Kungsbron bus stop located not far from the Stockholm railway terminal, whereas route No. 76 can take you to the Royal Palace. The two-way ticket costs 72 SEK which is equal to 6.5 euros. If you are afraid of getting lost you can use transfer services provided by a cruise line. The trip costs about 15 euros per person. The shuttles stop near the Opera theater (located next to the Royal Palace) and can bring you back. If you use it you have to plan your time in advance on your way back to the ship as there can be long lines of passengers wishing to return to their cruise ship on time.
Very rarely, cruise ships dock in Nynashamn, the cruise terminal located 58 kilometers from Stockholm. In this case, you will have to go to the city center by train.
How to Get From Stockholm International Airport to Stockholm Cruise Port
The popular Stockholm International Airport, Arlanda is located about 40 kilometers from Stockholm downtown. You can take a taxi that can be rather expensive or use a cheaper variant, the railway express, for instance, that will take you to the city within 20 minutes and its cost will be around 25 euros (not that cheap as well). Actually, Stockholm is one of the most expensive cities in Northern Europe alongside Copenhagen, so you have to be ready for it! And yet, your expenses will be fully compensated by the impressions that its ideal austere beauty will give you.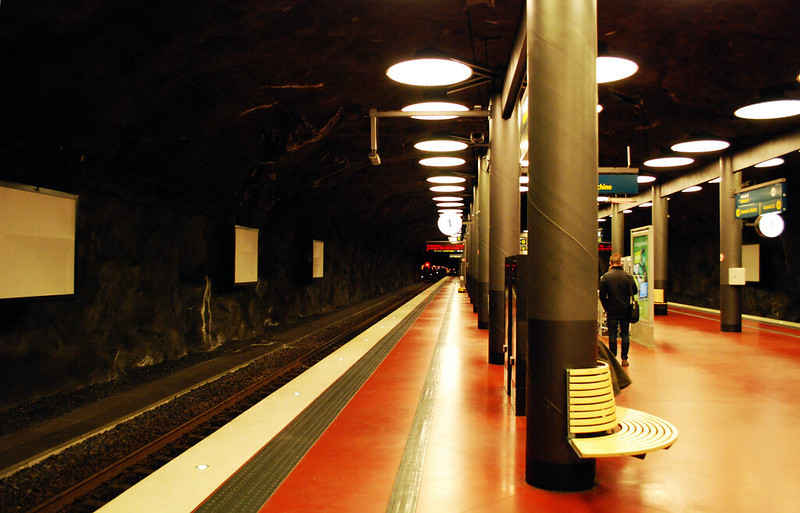 The most inexpensive way to get to the city from the Arlanda airport is the Flygbussarna bus which will take you to the central railway station for 10 euros (for more information
click here
). Then you can either use bus route No.1 to get to Frihamnen terminal or the metro to get to Stadsgården.
In rare cases, your airport of arrival can be Skavsta Airport which is located 100 kilometers far from Stockholm, in Nyköping. In this case, we recommend that you use Flygbussarna busses to get to the central railway station of Stockholm. The ticket will cost you 15 euros.
Important life hack: According to experienced travelers, it is worth installing one of the most popular taxi Apps on your smartphone (
https://www.sverigetaxi.se
or
https://www.taxikurir.se
), linking your phone number that you are going to use in your cruise and your card. When ordering a taxi using the App and paying for your trip at once you will get a fixed price that won't change so you will avoid any "extra payments" that can be announced by taxi drivers if you take a taxi from the street.
What to Do in Stockholm Cruise Port
Stockholm is a special city reflecting all the vibrant beauty of the European North. It is located on 14 islands which makes its cityscape unique and breathtaking. This modern city managed to preserve its history, which is represented today by its narrow stone-paved streets and colorful authentic houses (resembling "gingerbread" ones from a fairytale) of the Old Town, as well as magnificent palaces and gothic cathedrals with their beams seeming to reach for the sky surrounded by numerous canals. Even 10 visits won't be enough for you to explore absolutely all of the prominent sights of the cultural capital of Northern Europe. Below we will get you briefly acquainted with a small portion of them.
Gamla Stan (the Old Town)
It dates back to the 13th century whereas its houses were built mostly in the 17th and 18th centuries. It represents the main city's hallmark and an ideal place for tourists, as it can offer you numerous cozy cafes, souvenir shops, and an impressive promenade along its narrow streets breathing with history. In a word, the Old Town itself can be called a real open-air museum.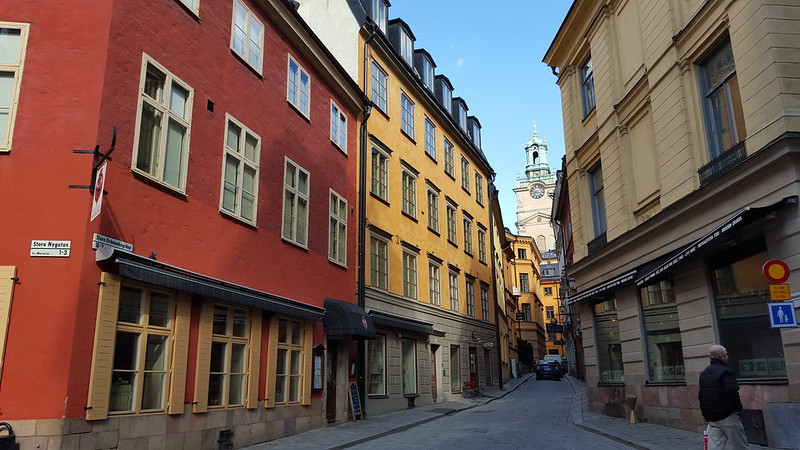 Junibacken
If you travel with your children, Junibacken is exactly what you need. This unusual site represents a cultural and entertainment center, the fairytale museum. Located in the center of Stockholm, on Djurgården island it lets your children dive into the atmosphere of the famous fairy tales written by Astrid Lindgren, Tove Jansson, and Elsa Beskow. Using a fairytale train you will travel through the picturesque scenes well-known from books that are well-loved and famous worldwide.
Skansen
Represents an ethnographic complex that can be found on the same island as the previous sightseeing. Located in the open air it consists of dozens of houses and buildings from all over the country attributed to various historical periods. Here you can get to know how people belonging to various social groups lived and worked. It is Skansen that became the first open-air museum in the world. Today, the word "Skansen" has become generic and is commonly applied to all museums of this type.
Royal Palace
As the form of government in Sweden is a monarchy its main symbol is, of course, the Royal Palace, the current official residence of the King's family. It is located on Stadsholmen, in Gamla Stan. Words can not describe its splendor and magnificence. It's better to see it once!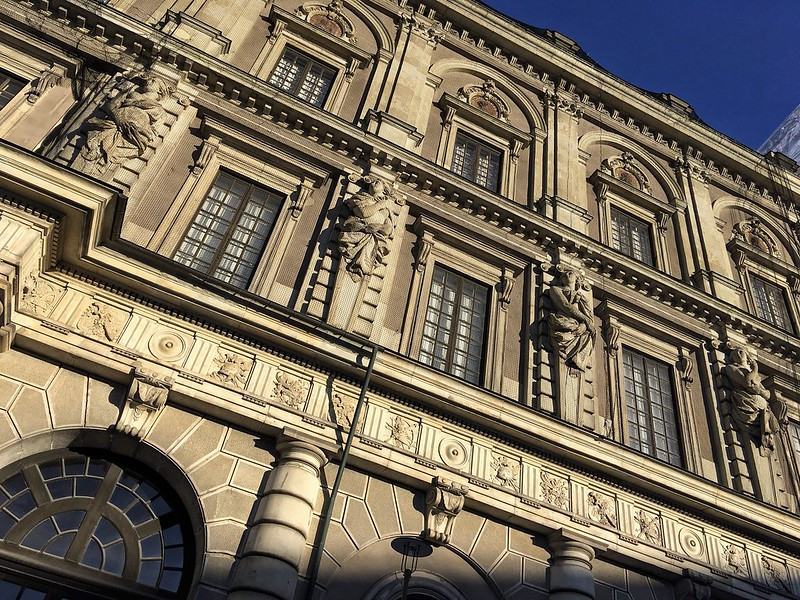 ABBA The Museum
Represents the "youngest" city museum celebrating a 10th anniversary this year! Founded in 2013 it has already become one of the most prominent "tourist gems". The museum holds breathtaking interactive exhibitions and numerous "artifacts" devoted to the "living symbol of Sweden", ABBA. Not only fans of the "great Swedish four" will be delighted by visiting the museum; everyone will have real fun having got an opportunity to sing and dance together with virtual holographic ABBA members, record a song in the real sound studio, and even conduct an orchestra in a special cabin.