Warnemünde cruise port is a district of Rostock and represents one of the most significant ports in Northern Europe. Being small and quiet, it differs from many other ports of call. It is its hospitality and inimitable charm Warnemünde is popular for. The port is a real hidden gem of the Baltic Sea for those who prefer peacefulness and tranquility to the bustle of huge and vibrant German cities like Berlin. This brief guide will acquaint you with Warnemünde cruise port which is always included in Baltic Sea itineraries.
Where Cruise Ships Dock at Warnemünde Cruise Port
On arrival, cruise ships dock near the quay which is conveniently located in the very center of Warnermüde, two kilometers from the railway station. The cruise terminal can accommodate up to three cruise ships simultaneously, and if there is no place they are allowed to dock at one of the commercial quays located in Rostock and Seehafen, on the opposite side of the river. If you find out that your cruise ship will dock there you should not worry as in such cases, cruise lines can provide a transfer to the city center of Warnemünde. You can also take a bus or grab a taxi to get to the railway station or to get to the most important city sights.
How to Get to Warnemünde Cruise Port from Berlin Airport?
Having arrived at Berlin Airport you, first, have to get to the Hauptbahnhof (the Main Railway Station) and after that having spent approximately 2.5 hours get to Warnemünde cruise port by train. You can get from the airport to the railway station by the Airport Express (FEX) which departs every 30 minutes and the travel time amounts to 33 minutes. You can also use alternative regional trains (routes RB14 and RE70) which depart once an hour.
What to Do in Warnemünde Cruise Port?
The name of the port is literally translated from German as the "Mouth of the Warnow", the river at the estuary of which it is located. Warnemünde dates back to the 13th century when it was founded as a small fishing village. As it did not have much economic importance a century later it became a part of the city of Rostock allowing it to get access to the Baltic sea. Only in the 19th century, Warnemünde became an important port town and remarkable resort with a population of almost 10 000 people.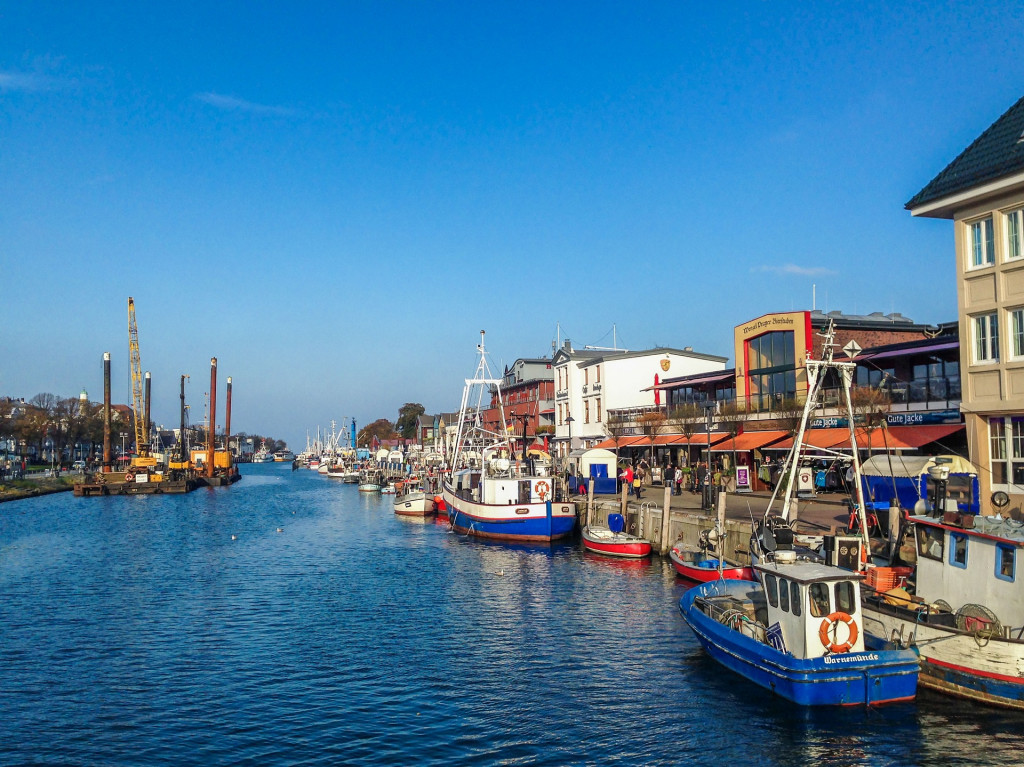 Today, Warnemünde represents the center of marine traffic on the Baltic Sea. It attracts numerous tourists with its authentic and original appearance. Being there and exploring its narrow streets with typical colorful and quaint half-timbered houses you can feel the spirit of the past centuries' village of fishermen.
Am Strom Promenade is the most popular place in Warnemünde where you can find numerous cafes, restaurants, taverns, and souvenir shops. Here you can take amazing atmospheric photos in the background of numerous floating boats.
The Lighthouse is the hallmark of Warnermünde cruise port. It is more than 36 meters high and can be seen from everywhere in the town; from the top of it, you can enjoy a breathtaking panorama of the entire Warnemünde and its outskirts. The entrance fee is 2 euros. For more information please follow the link: https://warnemuende-leuchtturm.de/.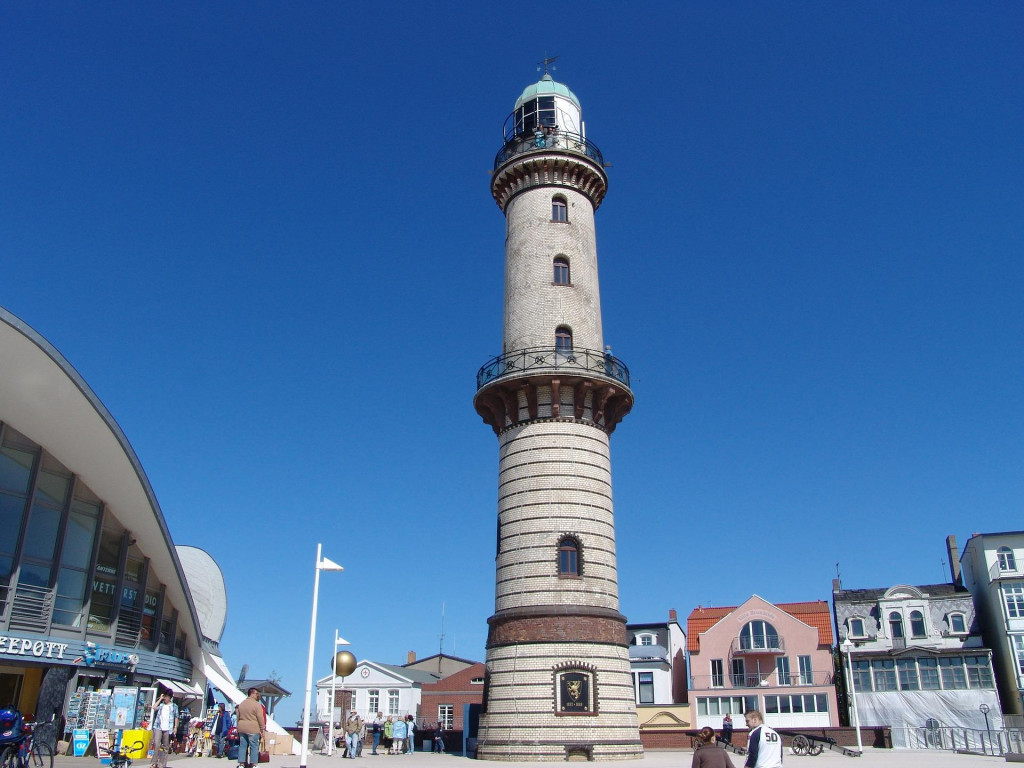 Sailing is another popular tourist entertainment in Warnemünde cruise port. You can buy a boat tour and have an amazing experience that can not be forgotten ever!
Tours from Warnemünde to Berlin and Rostock
It takes about 2.5 hours to get to Berlin by train. As the travel time is not that short you have to plan the whole day for such a significant sightseeing tour. Of course, it makes sense if you have an extra day in advance. Otherwise, you can be at risk of being late for your cruise ship.
A short trip from Warnemünde to Rostock can be an excellent idea. The distance is insignificant, and it will take not more than half an hour by train to get there. For more information concerning the schedule, please consult here https://www.bahn.com/en. Rostock can offer you a lot! Among its most popular sights, you can find Sankt Marien Kirche (the oldest, most beautiful, and most important church), the famous University Square, Kröpelin Gate (one of the city's fortifications dating back to the 13th century), Abbey of the Holy Cross, and many others. Those who are traveling with children will never remain indifferent after having visited the Rostock Zoo.
Warnemünde as the Seafood Paradise
Warnemünde as the center of the fishery can attract even the most demanding gourmands who like tasting dishes cooked from fish and other sea products. At the cafes and restaurants, you can find a variety of seafood dishes that you can not find anywhere else not only in Germany but in the other parts of Northern Europe. The famous fish sandwich with numerous varieties of fish to choose from, such as herring, halibut, mackerel, and others will be appreciated by everyone.
Where to Swim in Warnemünde Cruise Port?
In addition to all the above-mentioned, Warnermünde represents a popular seaside resort having some beautiful sandy beaches with clean water and stretching three kilometers along the coast. Of course, it is an excellent idea to relax at one of them!