Palma cruise port is located on the Mallorca island's southeastern coast and represents one of the most significant cruise ports in Europe in terms of passenger turnover. Being the most popular and the largest cruise port in Western Mediterranean, it annually welcomes over 1.5 million passengers. The cruise port of Palma is divided into four areas, which are represented by two quays designated for cruise ships (Muelle de Poniente and Dique del Oeste or simply called Porto Pi), a commercial dock, and a marina dock. The capital of Mallorca Island, Palma de Mallorca is well-known worldwide for its beautiful beaches, and architectural monuments and is recognized as the city having a uniquely cosmopolitan lifestyle.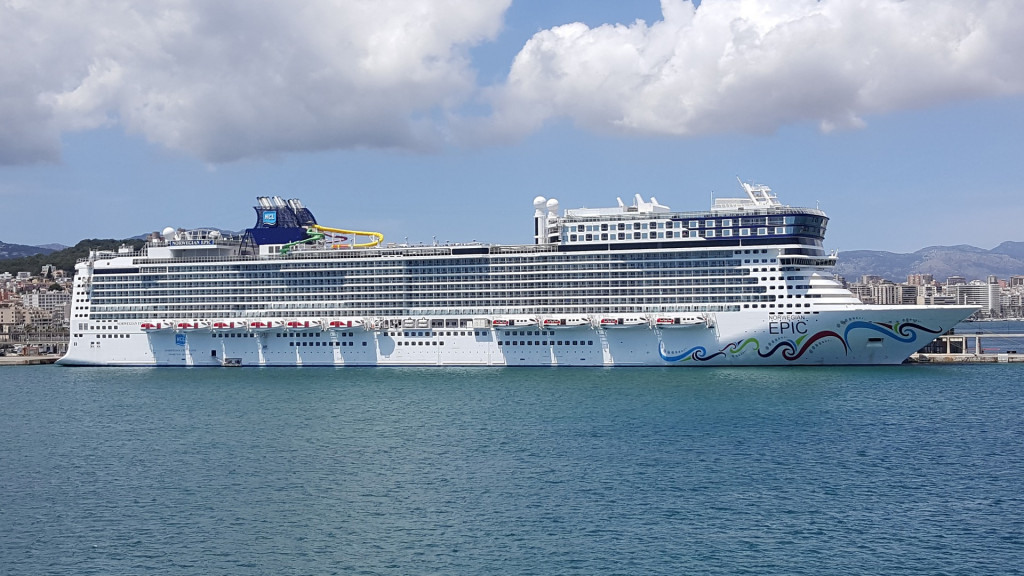 Where Cruise Ships Dock in Palma de Mallorca Cruise Port
Unlike many other European ports where there is a stone's throw between the quay and the city center (for instance,
Kotor cruise port
in Montenegro or
the cruise terminal of Trieste
in Italy), the modern Palma de Mallorca cruise terminal (Estació Maritima) is located approximately 6 - 8 kilometers far from the touristic heart of the city (depending on the pier where your cruise ship docks).
Cruise lines usually can offer you a transfer from the Palma cruise port to the city center by a shuttle bus that will cost you about 12 euros (two-way trip). You can also get a taxi the cost of which will amount up to 15 euros (a suitable variant if there are 3 or 4 of you). The third way to get to the center of Palma is bus route no.1. It departs every 15 minutes from the bus station located right at the exit of the terminal and will cost 3 euros.
The fourth and the most economical way to get to the heart of the city with its sights is, of course, on foot. Energetic tourists can easily reach the center in an hour or less walking and enjoying the unique atmosphere of the city of Palma.
How to Get to the Palma Cruise Port from the Airport?
Palma cruise port is conveniently located in terms of proximity to the Palma de Mallorca airport (PMI). The distance is just 10 kilometers, therefore Palma cruise port can be considered the initial or final destination on the cruise itinerary. The fastest way to get from the Palma airport to the Palma cruise port or vice versa is by taxi, but it will cost you around 30-35 euros and the trip will take around 20 minutes depending on traffic conditions. If you book the taxi in advance it will cost you less and your luggage transfer will be included in the tariff. In case you take a taxi right at the airport on arrival be ready to pay more, besides, your luggage will be extra charged.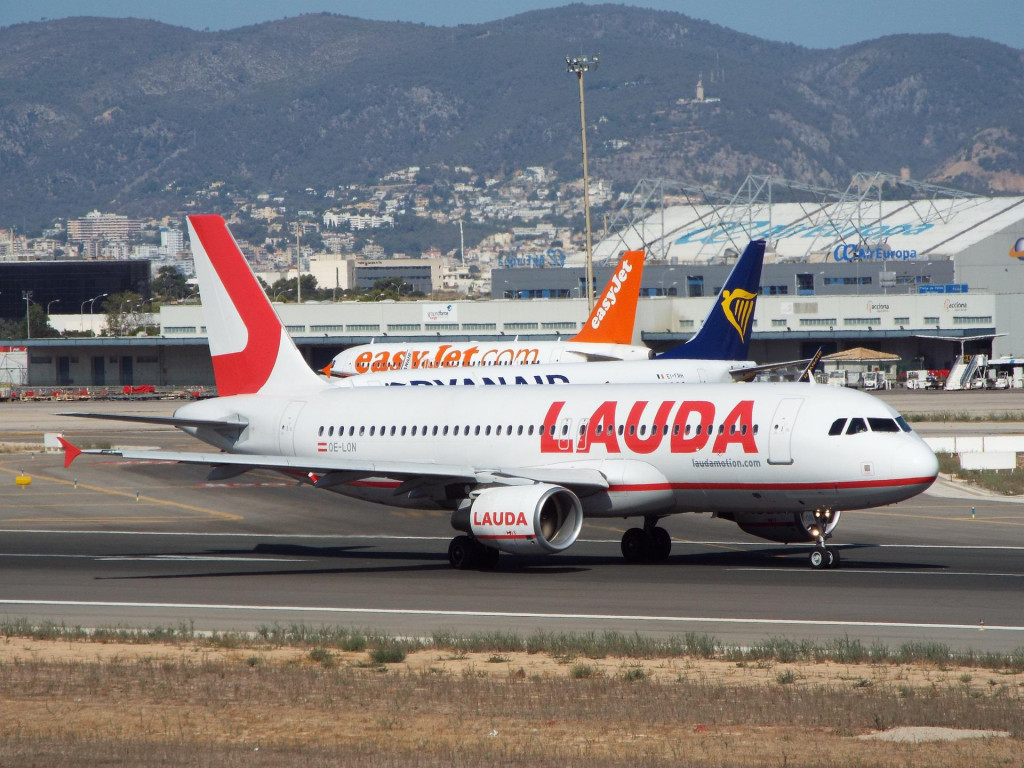 A bus (route no.1) is also available from PMI to the center of the city as well as to the Palma cruise port departing every 15 minutes (except for the period from 1 at night up to 6 in the morning); the trip takes approximately 50 minutes. The cost of a ticket is 7 euros.
What to Visit in Palma de Mallorca Cruise Port and Nearby?
Palma is a unique city having a rich cultural and historical heritage. Its development has been influenced by Roman, Christian, and Moorish cultures. The majority of the city's tourist attractions in Palma are concentrated, of course, in its old town located five kilometers far from the cruise terminal.
La Seu Cathedral (or Palma de Mallorca Cathedral), the most visited sight of Palma represents a magnificent jewel of gothic architecture and is undoubtedly the main city's hallmark often compared with another world-famous masterpiece, Notre-Dame de Paris.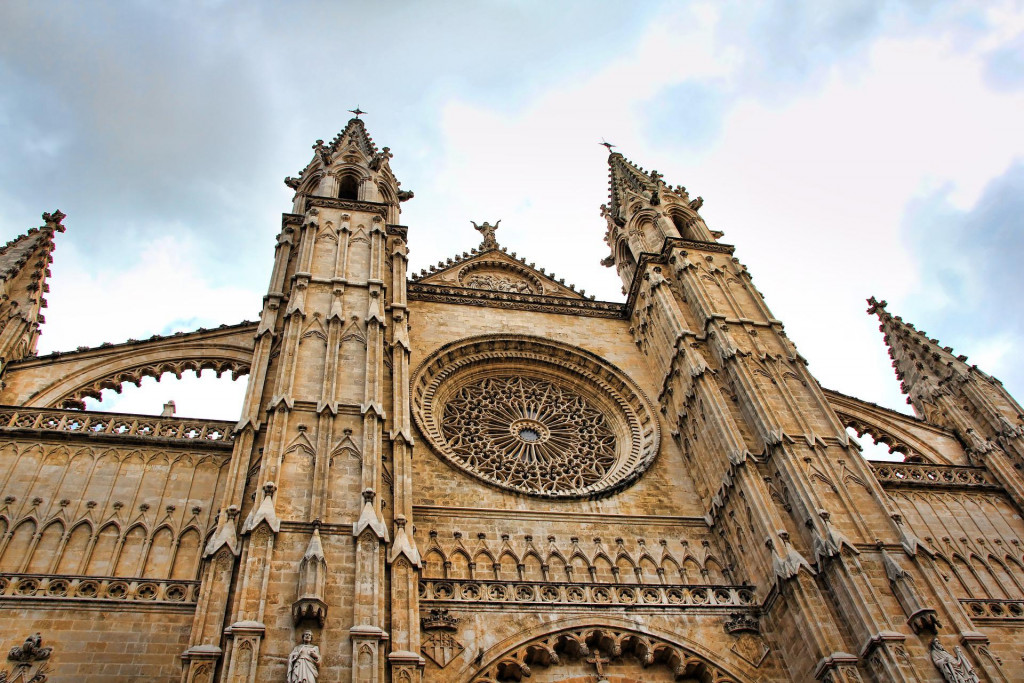 The Royal Palace of Almudaina is the next important place of interest in the old town of Palma located close to the Cathedral. The palace is a museum, and yet it has still been used by the King and the Queen of Spain for their receptions and remarkable events which take place in the Royal family.
Castell de Belver is another remarkable palace located just 3.5 kilometers from the Palma cruise terminal. Due to its round shape, tourists often compare it with the Roman Colosseum (despite their architectural designs differ). The view from this palace is breathtaking as it is located at the top of the hill. You should note that the castle is closed on Monday.
Plaza Mayor is considered the main square of Palma (its name speaks for itself). This place is often compared with Las Ramblas in Barcelona as this cosmopolitan and vibrant street is always on the move. It leads to other remarkable touristic locations such as Plaza Court and Plaza Quartera with their cafes and restaurants of local cuisine, and numerous shops.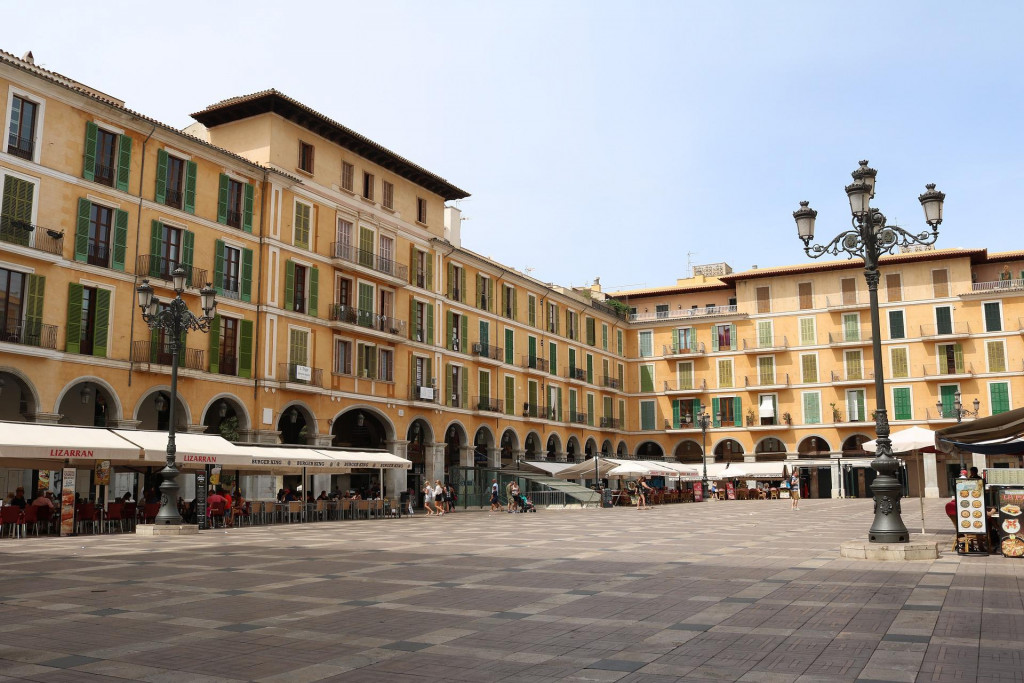 In addition to the architectural masterpieces, you can entertain yourself and your children by visiting the famous Palma Aquarium, a place that will never leave you indifferent. The trip will take you around 20 minutes by taxi, so, if you have enough time in Palma it is, of course, worth visiting.
There are also a couple of remote sightseeings which can be visited in case you have enough time or if it is not your first visit to Palma and you have already seen most of its sights. The first one is the mysterious
Dragon Caves
located on the opposite side of Mallorca Island, 70 kilometers far from the Palma cruise port. The second sight is a small cozy town of
Soller
where you can go by an authentic vintage train called
Orange Express
.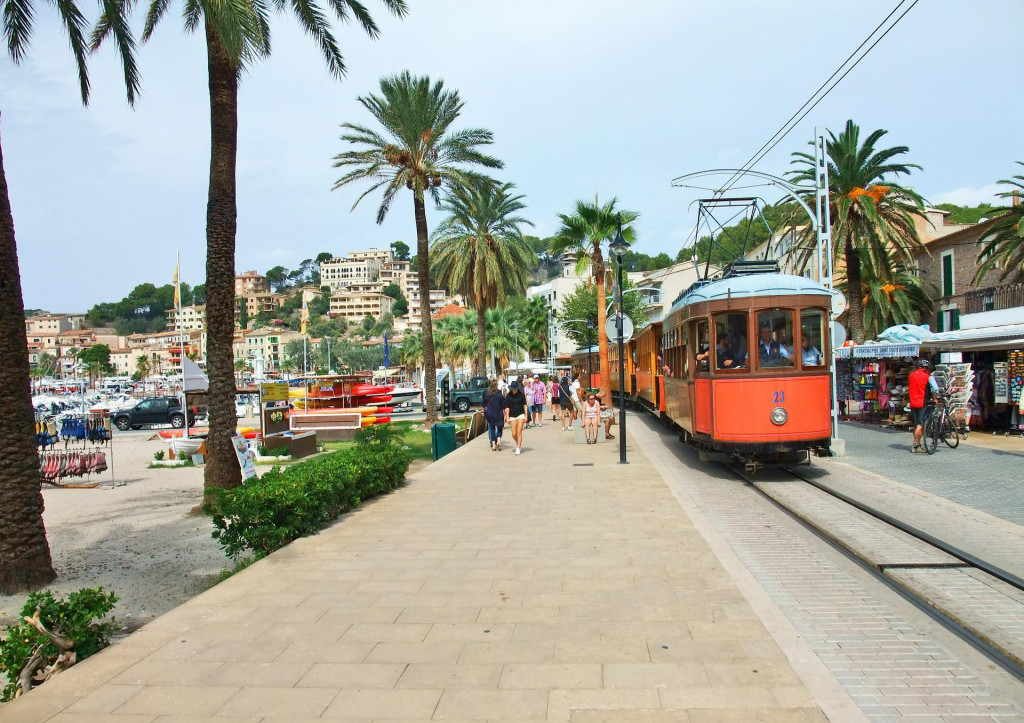 What about Swimming in Palma Cruise Port?
Palma de Mallorca is rich with numerous scenic beaches with clear turquoise water most of which are marked with the so-called Blue Flag. Some of them are located right near the cruise terminal. You can grab a taxi, and in some 10-20 minutes you will enjoy swimming and relaxing at one of Palma's amazing beaches. The most popular, picturesque, and conveniently located beaches are Cala Mayor, Cala Blava, Cala Pi, Cala Comtessa, and El Mago nudist beach.
Hacks for Tourists Visiting the Palma Cruise Port
In case there are more than 3 of you it would be sound to use a taxi sometimes;
Schedule your time carefully as the buses can be delayed (there were rare instances when tourists had to wait for a bus for a comparatively long period on their arrival at the airport and vice versa);
If your time at the port is limited, you can take a hop-on hop-off guided tour having an opportunity to discover Palma de Mallorca accompanied by a multi-language audio guide by a red double-decker (the cost of a ticket starts from 18 euros per person). The ticket is valid for 24 or 48 hours, so you can leave the bus anywhere on your route, enjoy the sights, and rejoin the route again at any time ;
If you want to save money we recommend you to get to the Palma Cathedral located in the old town where you can get a free walking tour that starts daily at 11 a.m. every day (except for Sundays). Those who are fond of walking a lot will undoubtedly appreciate it! For more information, please consult https://www.mallorcafreetour.com;
As Palma de Mallorca is also famous for its numerous festivals and cultural events you can be a spectator of one of them. When planning your cruise, check whether there will be one of them the day you arrive at Palma.